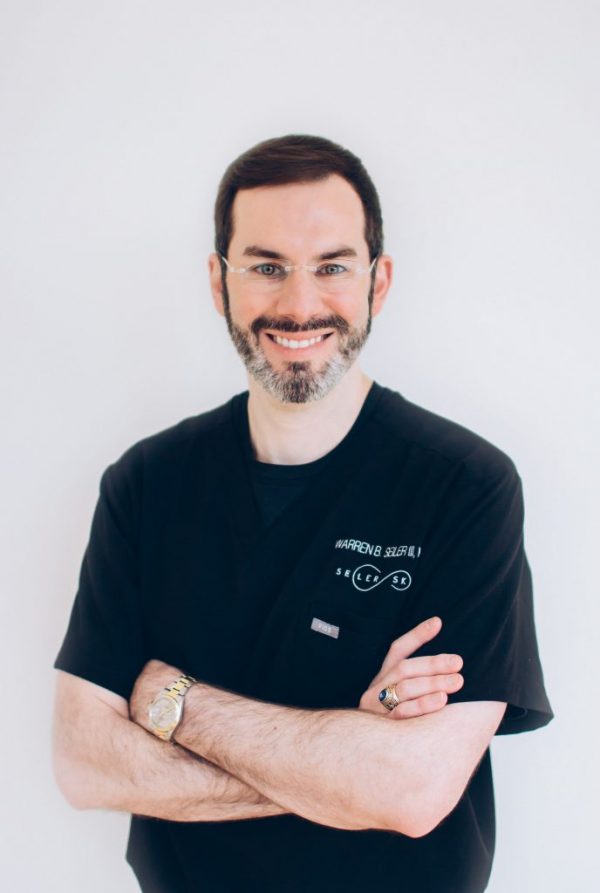 Warren B. Seiler III, M.D. is a board-certified cosmetic laser surgeon who has trained and examined practitioners around the globe on injection, laser and aesthetic procedures. Over more than 12 years in practice at Seiler Skin and 27,000 cosmetic injections, Dr. Seiler has perfected his facial assessment methodology (The CCAPP Method™) and injection techniques – ensuring that every patient, regardless of their age, gender, skin type or ethnicity, leaves his office happy and satisfied with their results.
Dr. Seiler's passion for cosmetic injections extends beyond his own mastery of their myriad applications – he derives immense joy and personal satisfaction from sharing his expertise, approach and specialized knowledge with other fellow cosmetic practitioners. His training philosophy is rooted in a deep understanding of facial anatomy, neurotoxin and filler products and their best use and how to align patient expectations prior to treatment through the development of customized plans in which both he and the patient are fully confident.
Dr. Seiler believes that successful cosmetic practices can only be built by taking the appropriate amount of time with patients to fully understand their specific needs, which is why he strongly emphasizes proven patient engagement strategies in his trainings that have been proven to increase their lifetime value.
As the founder of Seiler Skin Aesthetic Institute, Dr. Seiler's mission is not only to ensure that every practitioner – regardless of their specialty or experience level – can enhance their confidence and proficiency with cosmetic injections, but also to teach transformative concepts that lead to more satisfied, loyal patients and increased practice revenue.